Our pedagogical innovation is underpinned by 21st century skills and significant learning. Our students are at the center of our proposal. The architects of their own destiny, capable of empowering themselves and wisely deciding before challenges that lead them to actively participate in a global world.
Pedagogy and methodology
Stable emotions to build wide potentialities
Our Philosophical trend is linked to the constructivist pedagogical school, we start from the singularity and respect for diversity. In effect ASIAN AMERICAN SCHOOL is based on a model focused on and for the student who will develop a true research culture, taking into account their skills and strengths that will be manifested by the dominant Intelligence; He will interact with the competences, thus developing his reflective thinking putting into play his critical judgment, his initiative to achieve interesting learning experiences.
Multiple intelligences
A window of opportunities!
Multidimensional learning that allows the development of skills and competences of our students, linking them with their interests and the curricular content.
Thought development
It fosters in our students their autonomy, capacity for analysis and criticism, allowing them to be aware of their own academic achievements.
Experiential learning and emotional development
Our educational model is based on manipulative learning, linking positive emotions with actions. Fostering self-esteem and developing empathy. Consciously experiencing your strengths and challenges by overcoming frustrations.
Education in values
We have developed programs that promote healthy coexistence in the school environment:
- Kindness challenge.
- The Friendship Bank.
- If you see something .. say something ..
- Solidarity.
- Respect...
The Educational Unit A.A. School develops methodological strategies to promote that students are architects of the construction of knowledge through challenges, collaborative learning and inclusion strategies. We have a quota of up to 25 students per classroom. The responsibility of each of the groups corresponds to a tutor-teacher, teachers from different areas and specialized teachers.
Live the Asian American School experience
Panda's Land
Early Childhood, Initial 1 and Initial 2
2 to 4 years
Personalized education for our smallest citizens in the world.
AA School Explorer's
First, second, third, fourth, fifth, sixth and seventh of basic general education
5 to 12 years
Students discovering their potential and developing their capabilities.

AA School researcher's
Eighth, ninth and tenth of basic general education
13 to 15 years
Students who develop their skills to adapt to their environment in a critical and creative way.
AA School Leader's
First, second and third year of high school
16 to 18 years
Independent, safe and capable citizens of the world who are the architects of their own destiny.
We are ahead of the future
Our educational proposal includes two languages
Our high school graduates will have B2 certification in the English language to enter their university career.
They will have the only advantage in our city of learning the Chinese - Mandarin language, opening the doors to 1.3 billion speakers ...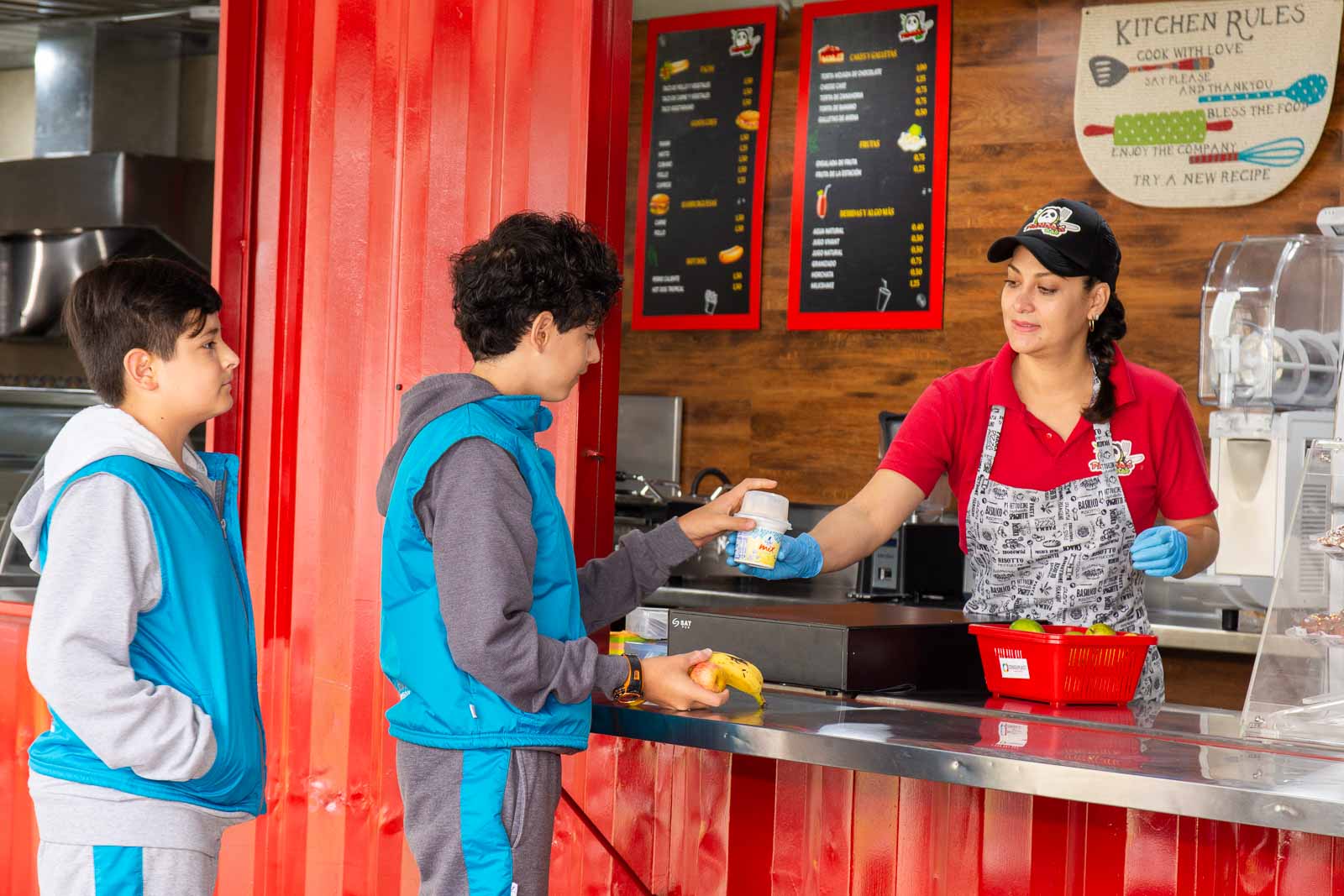 Student counseling
Food: Chef and nutritionist
Attention and medical insurance
School transportation
Optional sports